Partner with an experienced team guaranteed to deliver you a memorable and results-driven event.
If you want to host successful events, you need a smarter way to manage them, better than what you are doing now or have tried in the past.
SOAR Media is a full-service marketing and events agency specializing in end-to-end event management services and marketing solutions. We pride ourselves in being a no-nonsense partner that is serious about differentiating our practice from our competitors, and you should too.
We develop complementary marketing and sponsorship strategies that are customized to your event's objectives and target audience. Our event management solution is second to none, as noted by our testimonials from current and former clients whose events we have elevated.
We are NOT like our competitors. We don't charge outrageous fees, and we don't just plan your event – we market it, manage registrations and sponsorships… or can even host it! We are truly full-service and affordable.
Our company-wide dual focus of marketing and events ensures we create relevant and exciting experiences for your guests. Nothing like other companies who provide "out of this world" ideas that are also out of touch with your audience and budget.
But don't take our word for it, our clients who have tried the competition will tell you the same. Take the stress out of your next event and create happier clients for your business when you partner with an agency that actually cares!
Babes, Bubbles, & Business Networking Events
Ferrari of Atlanta's 296GTS Test Drive Event
Ferrari of Atlanta's SF90 Test Drive Event
Ferrari of Atlanta's Summer Dinner Series
Ferrari of Atlanta's Vinings Art Exhibition and Street Festival
Ferrari of Atlanta's Rides to Remember Festival
Ferrari of Atlanta's Rides to Remember Gala
296GTS Test Drive Event
SF90 Test Drive Event
Happy Bundles Fundraising Raffle
Infamous the Show Fort Lauderdale & Savannah Tours
Jaguar Test Drive Event
Merit Partners' Grand Opening
Trinity Auto Groups Bi-Annual Sale Events
Vinings Art Exhibition and Street Festival
Salt House Food & Wine Festival
Salt House Melbourne Cup Event
Salt House Annual Birthday Event
Salt House Food & Wine Festival
Salt House Melbourne Cup Event
Salt House New Years Eve Event
Salt House Weddings, Corporate Functions & Private Events
Viva Tequila Festival
Rugby ATL VIP/Sponsor Events
Rugby ATL's Half-Time Shows
Pure Taqueria's Rooftop Events & Salsa Nights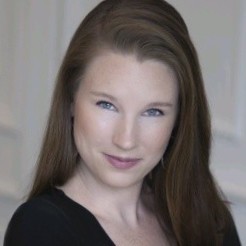 Olivia Malifa and the entire team at SOAR have been instrumental in our continued success over these past 2 years. Our company produces many activations each year, and they are all very complex and time intensive. SOAR understands our brand values, and works closely with us to bring our vision to life at each and every event. We could not be more impressed with their work, and look forward to our continued partnership!
Jacqueline Johnson, Marketing Director, Ferrari of Atlanta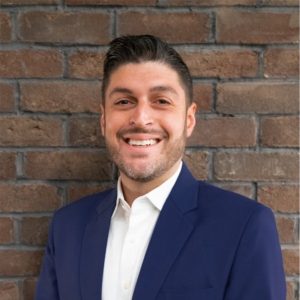 SOAR MEDIA is truly one of a kind! We hired them for our company's Grand Opening event and the sense of ease experienced in working with them is indescribable. Olivia and her team guided us step-by-step from selecting all the perfect vendors all the way through being on-site during the actual event. Not to mention a lot of the vendors and clients were from out-of-state and they made the entire process so smooth and efficient. Their professionalism and communication is unmatched. I HIGHLY recommend them for your next event! Olivia and her team are absolutely EXTRAORDINARY!
Michael Roth, Operations Director, Merit Partners
Budget Projection & Management
Call for Speakers
Digital Marketing
End-to-End Project Management
Event Analytics & Reporting
Event Operations
Event Registration
Membership & Loyalty Programs
Public Relations
Registration & Database Management
Sponsorship Outreach & Fundraising
Traditional Marketing
Vendor Research & Vetting
Videography & Photography
B2B / Tradeshows
B2C / Consumer Events
Charity Events / Fundraisers
Conferences
Corporate Events
Exclusive Restaurant / Venue Buyout Events
Hybrid Events
In-Person Events
Networking Events
Product Launch Events
Retreats
Roundtables
Sales / Social Events
Specialty Events / Parties
Sports Events
Symposiums
Team Building Events
Test Drive Events
Virtual Events
Workshops
Intimate (5 – 50)
Small (50 – 1,000)
Medium (1,000 – 5,000)
Large (5,000 – 10,000)
Extra Large (10,000 +)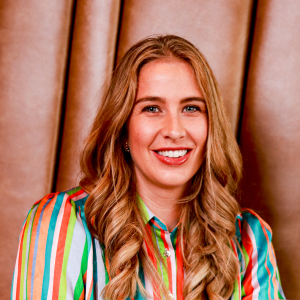 Olivia Malifa
Managing Director
An internationally-renowned marketing and events expert, Olivia holds over 20 years of experience delivering local and global marketing campaigns, experiential end-to-end event management and attracting sponsorships. As an industry professional, she has the requisite expertise to launch your event to the next level, with a specialized focus on the hospitality, automotive and entertainment industries. She brings your vision to life while helping you and your brand build positive relationships with internal and external stakeholders.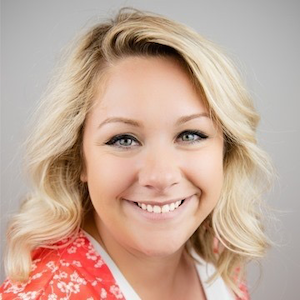 Kate Kisner
Events Manager
Kate is an Atlanta-based certified event management (CEM) professional and Brand Marketing Strategist with 16+ years of experience developing world-class events, acquisitions, brand concepts and launches. She is adept at developing methods to enhance visibility and market share by turning followers into clients, out-earning competitors, and increasing profit margins with forward-thinking, holistic brand experiences.
Keila Workley
Events Coordinator
An innovative and creative event planner with over 20 years of experience, Keila has an impressive portfolio with a wide variety of events. These include corporate gatherings, trade shows, conferences, seminars, team building, weddings, fundraisers, festivals, and sales incentive / recognition events. She specializes in large corporate events with over 5,000 attendees. Her impeccable taste and attention to detail make her able to transform our clients' visions into a world-class experience while staying within each of their budgets.
Ready to Make a Difference?
If you're ready to host an event that counts, it's time to look at operating more efficiently with a marketing agency that can provide you not only event management services but also much more, at the price and level of success you need.

Take the next step to future-proof your business today!
Have an urgent request? Email for a response within 24 hours: