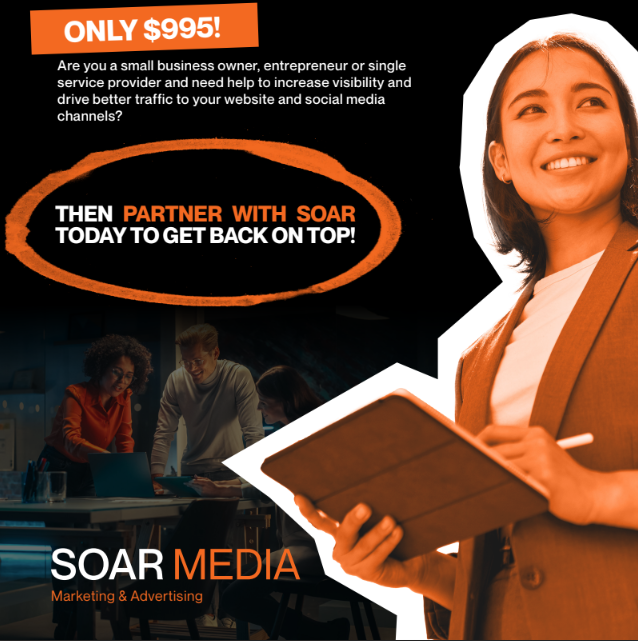 How to Market your Small Business like a Bigshot
Entrepreneurs know that running a small business means taking on a bunch of the work yourself. You juggle multiple roles, from daily operations to customer service, all while needing to ensure your core products stays afloat and top-notch. Amid this whirlwind, you might find that your marketing is getting overlooked. Yet, marketing is vital for growth – if customers can't find you, all that hard work goes out the window. Marketing agencies will be heroes in these situations, and SOAR Media is here to guide you to small business success.
Kicking Off your Small Business' Marketing Journey
Marketing isn't a one-size-fits-all endeavor, especially for up-and-coming companies like yours. It demands a personalized strategy that takes into account the challenges and opportunities inherent to smaller enterprises. Let's explore how SOAR Media can empower your marketing journey, from start to finish.
Step 1: Defining Your Marketing Goals
Before embarking on any marketing endeavor, it's crucial to have a clear roadmap. What perception do you want to create of your brand? Who are your target customers, and how do you plan to engage them? Establishing a realistic budget is equally important to ensure efficient resource allocation.
SOAR Media's approach begins with a thorough brand development session. We want to know your company inside out – your platforms, aspirations, and even your competitors. By understanding your unique goals, we can best tailor our services to you.
Step 2: Market Research and Buyer Personas
Customers love a story, so in the world of marketing, spinning a strong one is paramount. It's not just about your product or service; it's about the narrative you weave around your brand. What part of your history or working style makes your company special? What sets you apart? What do you want to share with the world?
SOAR COO Anton Forbes-Roberts firmly believes that people want to buy not just a service but the persona behind it. Whether you're fixing faucets or offering high-end consulting, your story matters. SOAR helps you find, articulate, and amplify this story, making it a cornerstone of your marketing strategy.
Step 3: Crafting Your Brand Story
Understanding your market is a fundamental building block of running a business. What are your competitors doing? What trends are shaping your industry at the moment, and long term? What customer needs and preferences are emerging? This knowledge is key to strategic positioning.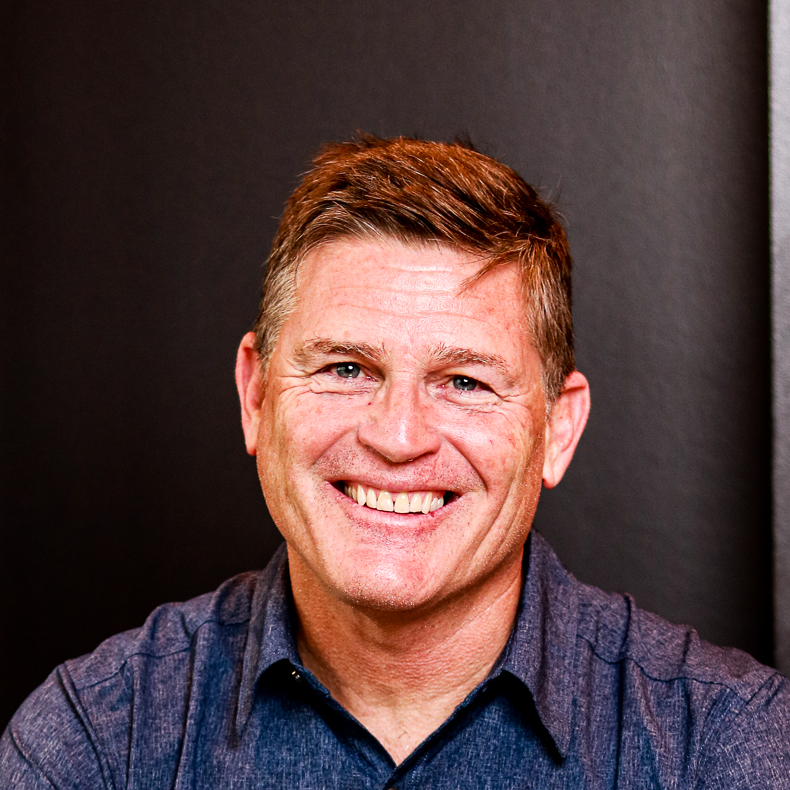 Anton Forbes-Roberts
"You could be fixing faucets, it doesn't matter. People want to buy you."
SOAR Media goes beyond surface-level market research. We assist you in creating detailed buyer personas – profiles of your ideal customers. These personas inform our marketing strategy, allowing us to tailor your messaging for maximum impact. Identifying your ideal customers and crafting buyer personas enable us to choose the right platforms and content to engage your audience effectively.
Step 4: Establishing a Strong Online Presence
Having a robust online presence is non-negotiable in today's digital age. It goes beyond aesthetic appeal or chasing vanity metrics. Creating a user-friendly, informative website and captivating social media presence ensures your most valuable customers can easily connect with you when they need you most. Effective email marketing keeps your audience engaged and well-informed, generating new leads in the process – even from those who might need a gentle reminder of your offerings. All come together to keep your business top-of-mind.
Consider these compelling statistics:
Even if you have no idea where to start, SOAR provides brands with everything they need to build and broadcast their online presence. We offer a comprehensive suite of services, including developing and maintaining websites, optimizing SEO, crafting email campaigns, creating and scheduling social media content, and producing entertaining, informative blog articles (like this one!). We are also highly committed to transparency, providing clear and concise reports to our clients so you know exactly what results you're getting.
Step 5: Considering Paid Advertising and Beyond
While organic growth is invaluable, a well-placed boost can make all the difference. Paid advertising, content marketing, influencer collaborations – the possibilities are vast. Choosing the right strategies that align with your goals and budget can be daunting. Here's where SOAR Media steps in, leveraging our wealth of experience to guide your decisions and execute chosen strategies seamlessly.
The Power of Partnering with Agencies
Marketing agencies, like SOAR Media, can play a pivotal role in the growth of businesses, whether they already have an in-house marketing team or not. Here's why partnering with an agency can be a game-changer:
Enhanced Workflow: Agencies use specialized teams for efficient multitasking, ensuring your projects receive the attention they deserve. This streamlined approach lets you focus on your core business while entrusting your marketing strategy to capable hands.
Fresh Ideation: Agencies bring external perspectives and diverse industry experiences, which better help you uncover unique growth opportunities and innovative ideas.
Omnichannel Excellence: Crafting integrated strategies across multiple channels is essential for modern marketing success, with agencies ensuring a consistent brand message from your website to social media to email campaigns. This keeps you from having to wear all the hats while still maximizing your company's presence and visibility.
Conquering Data Challenges: Agencies simplify data analysis, turning complex information into actionable insights that drive your marketing strategy forward.
Now, let's delve into SOAR's particular small business package.
SOAR Media: Your Brand's Ultimate Mentor and Wingman
At SOAR Media, we understand the intricacies of small business marketing. Our tailored approach lets us craft a strategy that takes your unique challenges and goals into account. Here's what our specialized small business marketing package includes:
1 x Briefing Call: We start by getting to know your brand inside out – your existing assets, aspirations, and competitors.
Website SEO Audit: Our comprehensive audit identifies ways to enhance your site's visibility and increase organic traffic.
Social Media Audit: We dive deep into your social media presence, providing actionable insights to improve engagement and reach.
Bonus: 3 Tile Design: Enhance your branding with stunning social post designs aligned with your identity.
Google My Business Audit: Optimize your Google My Business listing to boost phone calls and foot traffic.
Get your Small Business on the Map Today!
Whether you're customer-facing or B2B, just getting started or well-established, SOAR Media is here to guide you through the intricate world of small business marketing. By investing in our expertise, you're gaining a dedicated, strategic partner.
Don't let your small business be overshadowed by larger competitors. It's time to step into the spotlight, and SOAR Media is here to help you shine. Your success is our success, so contact us today, and let's get started!