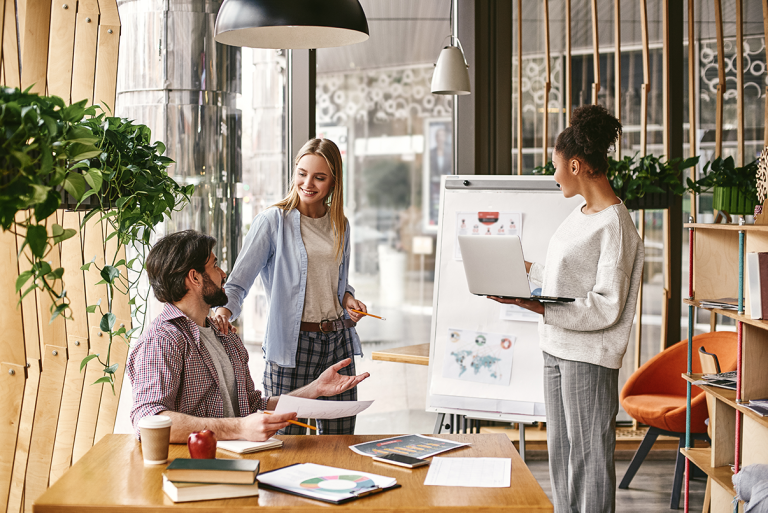 Teaming up with an agency can be the smartest choice for running a successful business- not everything could or should be done in-house! Collaborating with an agency brings a unique mix of talents, know-how, and innovative approaches that can truly elevate your game. That said, you'll want to go into the decision-making process informed. In this friendly guide, we'll walk you through key points to consider when choosing an agency that's the perfect fit for your unique needs.
Getting Clear on What You Need
Before you start your search, clarify what your company is looking for in an agency. Are you hoping to connect with other businesses, or are your customers mainly individuals? Are you thinking of a one-off project or a long-term partnership? These are important questions that will help shape your agency hunt. Other elements to keep in mind are:
Industry Specialization: Try to find agencies that specialize in your field. They'll understand the particular challenges, lingo, and ins-and-outs of your industry, which means they can help you connect more effectively with your target audience.
Contract vs. Ongoing: Depending on the size and duration of your project, you might need a contract-based or an ongoing agency. If you have a single project you need taken care of, a contract-based agency could be just the ticket. If you're after long-term, steady support, look for an agency offering ongoing services.
Personality Fit: Good working relationships are about more than just professionalism; personal chemistry matters too! Try to find an agency that fits well with your business culture and values, and who you just plain get along with. This will make working together a whole lot smoother and more productive.
Technological Capabilities: Check that the agency you're looking at is up-to-date with the latest technology and digital strategies in your industry. This includes things like data analysis, search engine optimization, social media strategies, and more. You may not be a tech whiz yourself, but that's part of why you're going to the experts!
Price Range: Finally, of course, there's the question of money. You'll want to set a sensible budget that matches the services you want. Try to strike a balance between cost and quality, keeping in mind that the cheapest option might not always deliver the result you are looking for.
Starting the Agency Search
With a clear picture of what you need, you're ready to start looking for agencies. There are loads of online platforms with agency listings, reviews, and ratings. Have a look at agency portfolios to get a feel for their capabilities and past work. Client testimonials and case studies can also give you some insight into how reliable and efficient an agency is.
But don't just rely on online reviews. Ask around in your business network for recommendations. An agency's reputation within your industry can tell you a lot about their credibility and skills.
Setting up an in-person or virtual meeting is a great way to get a feel for whether an agency is the right fit. It gives you a chance to see how they work, what their communication style is like, and whether you click with their team.
Digging Deeper into Your Shortlist
Once you've got a shortlist of potential agencies, it's time to dig a bit deeper. Here are some key questions to ask:
In-house or Contractors: Find out whether the agency does all the work in-house or hires contractors. In-house teams are known for streamlined coordination, ensuring seamless execution of your projects. Alternatively, partnering with contractors can offer a budget-friendly option without compromising on expertise, yet you may pay in un-timely delivery.
Similar Clients: Ask for information about clients similar to you in terms of size, industry, or needs. Their experiences can give you a good idea of how the agency might handle your account.
Fee Structure: Get a clear picture of the agency's pricing model– is it an Hourly Rate, Project-Based, Value-Based, or Performance-Based? Each option has its pros and cons, so get informed and choose the one that suits your company's needs best.
Showcase of Previous Work: Take a look at the agency's previous projects and campaigns and see if their style and approach resonate with your company's taste and vision. Exploring their past successes will give you a glimpse of their expertise and help you determine if they can bring your unique ideas to life in the way you envisioned.
Wrapping Up
Choosing the right agency for your business is a big decision, and it's worth taking the time to get it right. By getting clear about what you need, doing thorough research, and asking the right questions, you can build a successful partnership that will truly help your business grow.
It's important to remember that the ideal agency is more than just a service provider – they are a strategic ally that can drive your business forward. Finding an agency that aligns with your business values, understands your industry, and offers the expertise you need is key. This kind of partnership can not only help you achieve your current goals but also prepare you for whatever the future may bring.
Speaking of strategic allies, here at SOAR Media, we are ready to be by your side on this journey, whether you're focused on customer-facing or B2B endeavors. Our team brings a wide range of expertise, a deep understanding of both B2B and consumer markets, and a commitment to staying ahead of technological trends. We believe we are well-suited to meet most business needs. So as you explore your options, don't forget to consider us at SOAR Media and we will ensure due diligence is done to make sure we are a great fit. If so, we're here to help your business take flight!